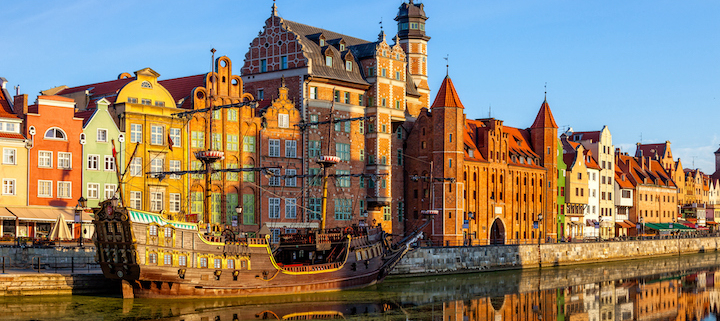 What You Need To Know About Staff Augmentation In Poland
Poland is a hidden gem in the world of remote staff augmentation. With its highly educated and skilled workforce, a strong tradition of innovation and technology, a low cost of living and a great culture, Poland has everything you need to take your business to the next level.
Imagine having access to a pool of highly motivated and talented workers who are ready and willing to take on remote staff augmentation roles. These workers have been trained and educated in some of the best universities and vocational schools in the world, ensuring that they are well-equipped to help your company stay ahead of the curve.
Poland is a country that has always been at the forefront of innovation and technology. From the medieval times, Polish scientists and inventors have been making waves in the field of science, medicine, and technology. This rich tradition of innovation continues today, making Poland the perfect place to find talented workers who are well-versed in the latest technologies.
Apart from its wealth of skilled workers, Poland also offers a low cost of living, making it an affordable destination for remote staff augmentation. This means that you can get the same level of expertise and experience as you would in other European countries, without breaking the bank.
The Central European Time zone is another advantage for Poland, allowing for easy communication and collaboration between remote workers and the main office, especially for companies in Western Europe and the United States.
But the best part about Poland is its culture and the great place to live. The country is known for its picturesque architecture, delicious food, and friendly people. This makes Poland an ideal location for remote staff augmentation workers, who can not only work hard but also enjoy the country's rich culture and beauty.
In conclusion, Poland is the perfect place to get remote staff augmentation. It's a hidden treasure trove of talent, innovation, and affordability, set in a country with a rich culture and a great place to live. It's time to discover the magic of Poland and see how it can help take your business to new heights.
https://pragmio.com/wp-content/uploads/2023/01/pl720x400_52.jpg
400
720
kajnes
https://pragmio.com/wp-content/uploads/2016/11/pragmio.png
kajnes
2019-04-12 22:50:04
2023-01-29 10:52:05
What You Need To Know About Staff Augmentation In Poland